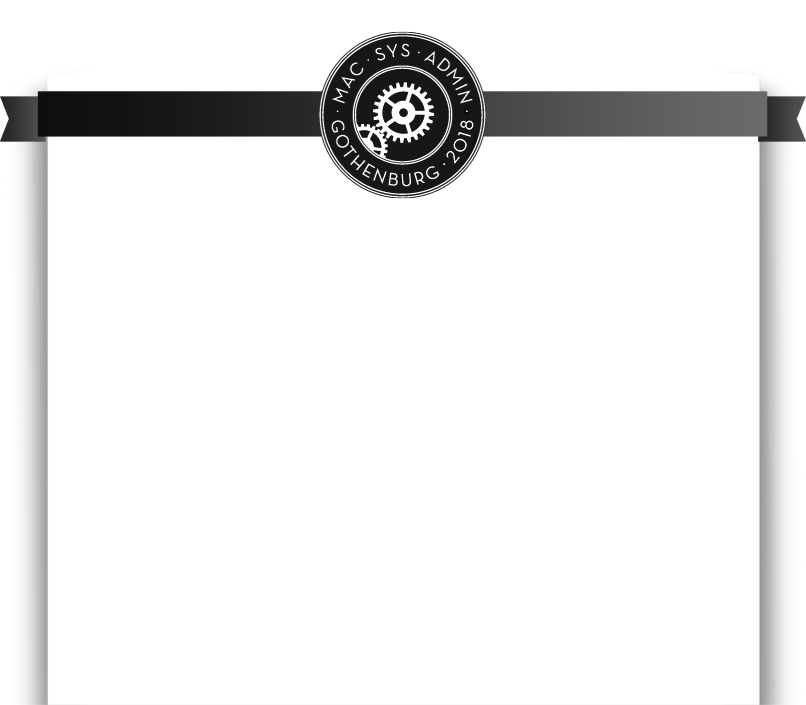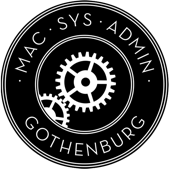 09.00 - 09.25
Sponsor: VMware
Dan Sanford, US.
One morning, when Gregor Samsa woke from troubled dreams, he found himself transformed in his bed into a horrible vermin. He lay on his armour-like back, and if he lifted his head a little he could see his brown belly, slightly domed and divided by arches into stiff sections.
The bedding was hardly able to cover it and seemed ready to slide off any moment. His many legs, pitifully thin compared with the size of the rest of him, waved about helplessly as he looked. "What's happened to me? " he thought. It wasn't a dream. His room, a proper human room although a little too small, lay peacefully between its four familiar walls. A collection of textile samples lay spread out on the table - Samsa was a travelling salesman - and above it there hung a picture that he had recently cut out of an illustrated magazine and housed.
9.35 - 10.30
EMBRACING THE ADVENTURE WITH MICROMDM
Graham Gilbert, UK.
Brett Demetris, US.
Airbnb has one of the largest deployments of MicroMDM, using it to help manage and deploy Macs every day. But using an open source MDM isn't without its challenges.
We will look at how we got up and running with MicroMDM, some of the challenges we faced and some of the tools we wrote to support our MicroMDM deployment and (maybe) help you decide if you want to join us on our MicroMDM adventure.
10.55 - 11.50
WHAT IS GOING ON WITH SOFTWARE ?
Duncan McCracken, AU.
Over the last few years we've entered a paradigm shift with software, rapid release cycles are the norm for almost everything.
What do we do in this landscape that comes with both benefits and difficulties for the sysadmin?
We will dive into the good, the bad, and the downright ugly, to look at some of the possible techniques that you can use to make your (and your end-user's) experience better.
11.55 - 13.00
LUNCH
13.00 - 13.55
WHAT HAPPENED TO MY FILE ?
Tim Standing, US.
We have all experienced losing an important file. Either the data in the file is corrupted or the volume which contains it is destroyed. How did this happen and what can we do to prevent it in the future?
This talk will cover the theoretical ways which files become corrupted, including bit rot and undetected bit errors on disks. I'll cover technologies you can use to detect and correct these errors in your workflow.
I'll also review the data we have collected over the past year on disk reliability. We started collecting this data in September 2018 and how have over 55,000 disks we are actively monitoring.
We have been working over the past 20 years to make volumes more reliable. I'll summarize some of the steps we have taken and how these have resulted in more reliable volumes on Mac OS.
14.05 - 15.00
DISCUSSION
All speakers and the audience
We'll gather all the speakers to a panel for a free debate on everything Mac related. But not enough with that! We invite you, and everybody else to take part of the discussion too.